碧潭之旅- Riding the Ubike along the Bitan
A trip to Bitan
Yesterday my friend 商一 and I rode Ubike together to Bitan.
We had a great time in there and also met a guy who is taking the cafe shop on his bike, incredible everything is on it. 
How to get there
First take the Metro to Gongguan(公館), go to exit3 the National Taiwan University and you will find the Ubike rental station.
Cross the street, turn left and straight ahead about 50 meters, see the campus books  turn right and straight ahead. ride alone the cycling road about 700 meters  you will find the entrance to riverside park.
On your left is the way to Xindian Bitan, on your right is the way to Taipei Dadaocheng Wharf(台北大稻埕碼頭).
There are lot of biker alone the river side in case if you get lose just ask them, they are willing to help you find the direction.
This the Sunshine Bridge where it can take you to the another side of cycling road.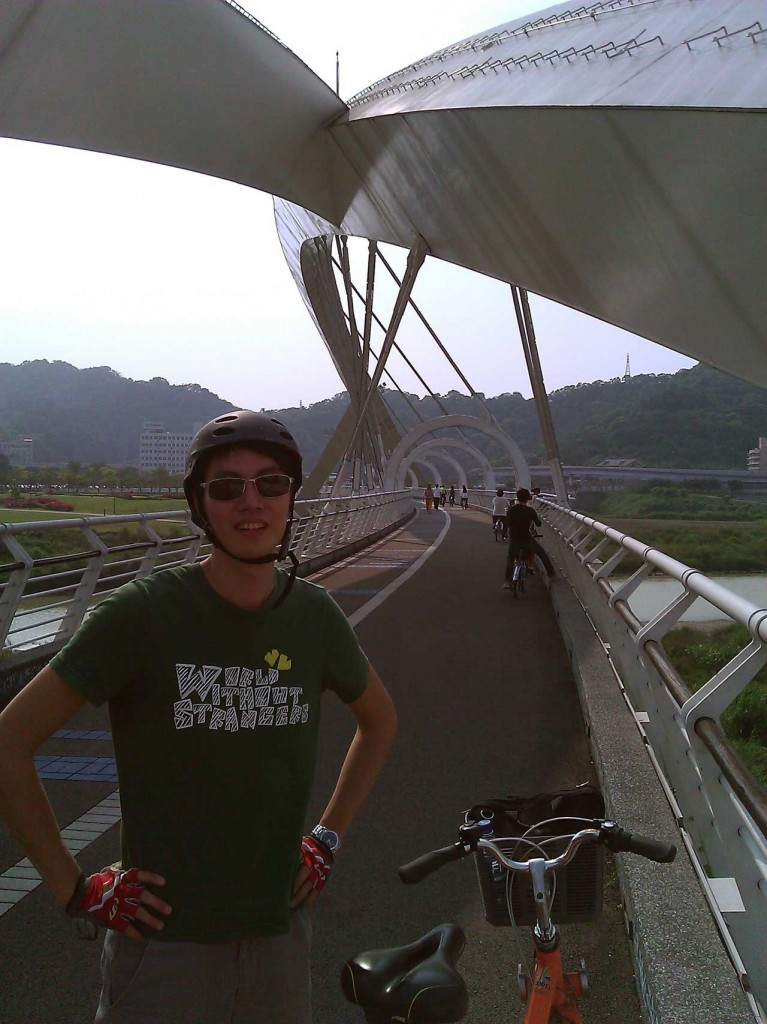 新店陽光橋 Sunshine Bridge in Xindian(新店陽光橋)
finally arrived in Bitan
It takes about 30 minutes to get there.
You can enjoy the sunshine
Buskers: The cake(貓女)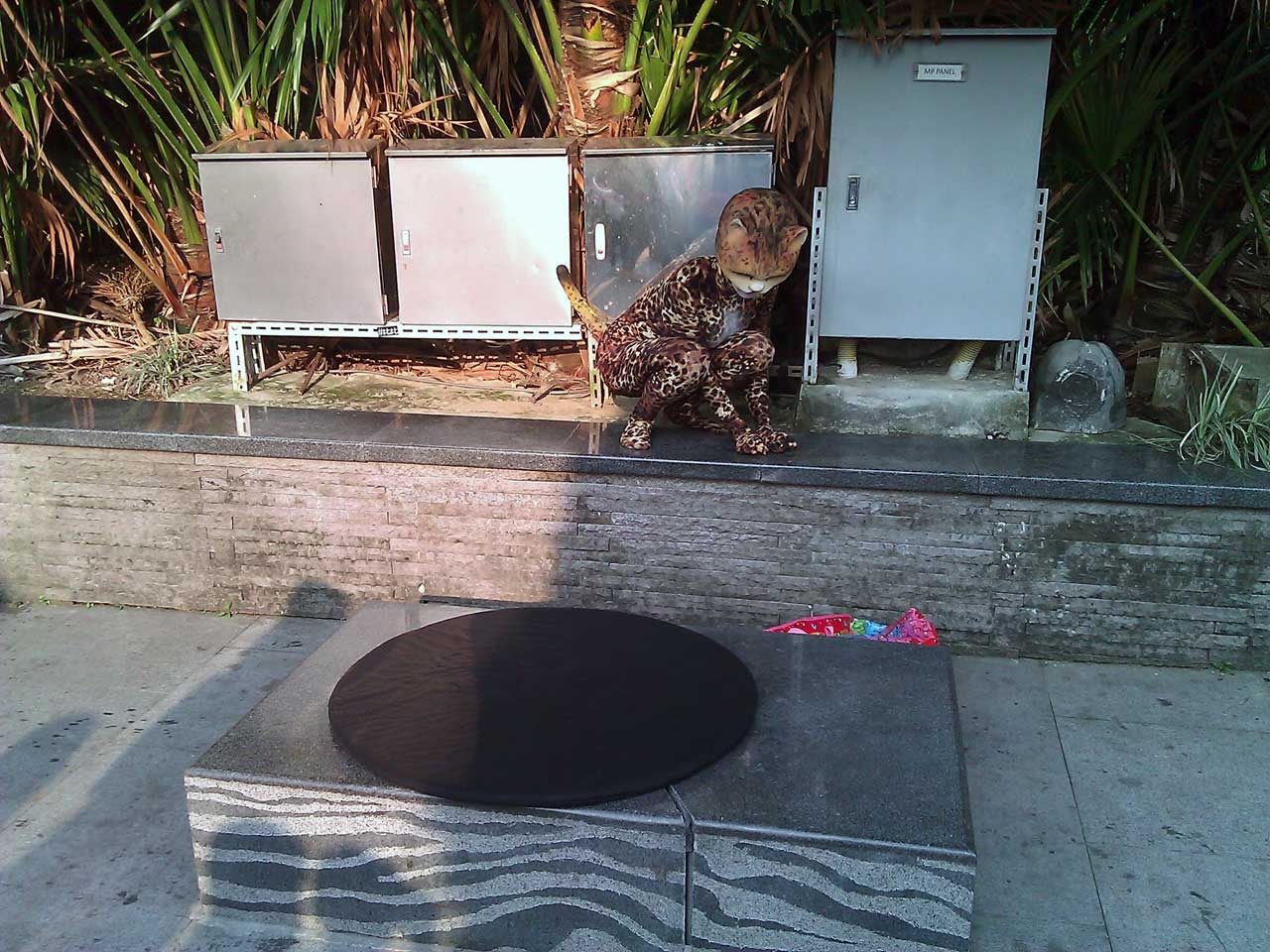 Buskers:Fire Wizard(火精靈) !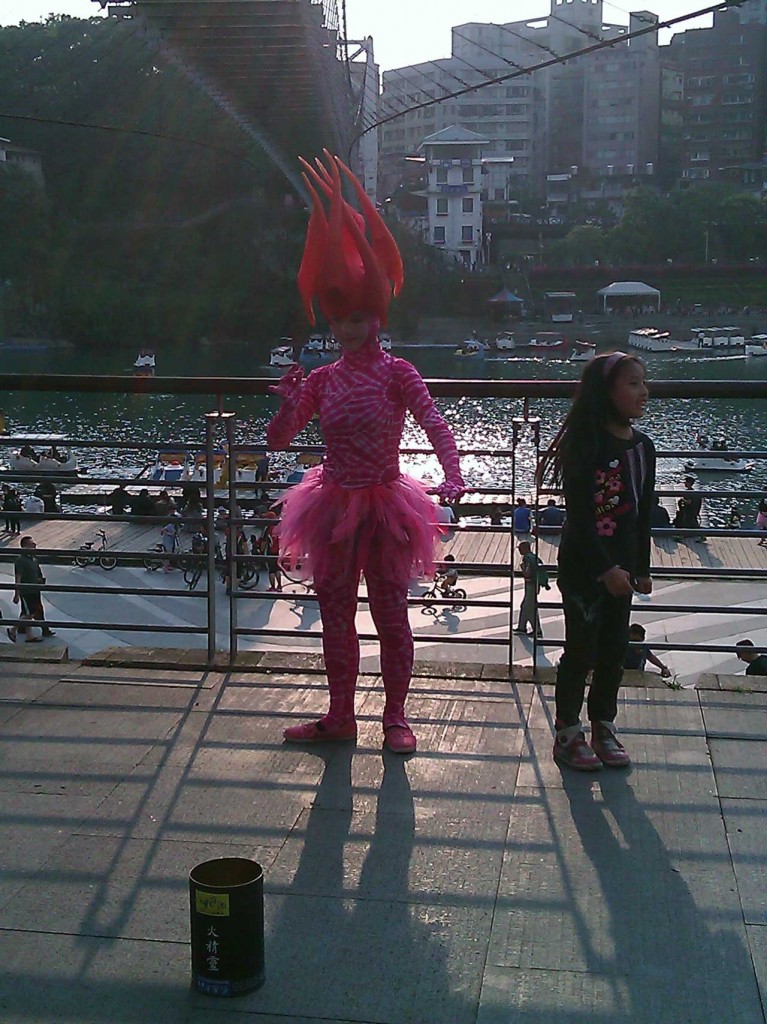 What is that face!!! It's not possible you will find this man in Bitan ever. HaHa…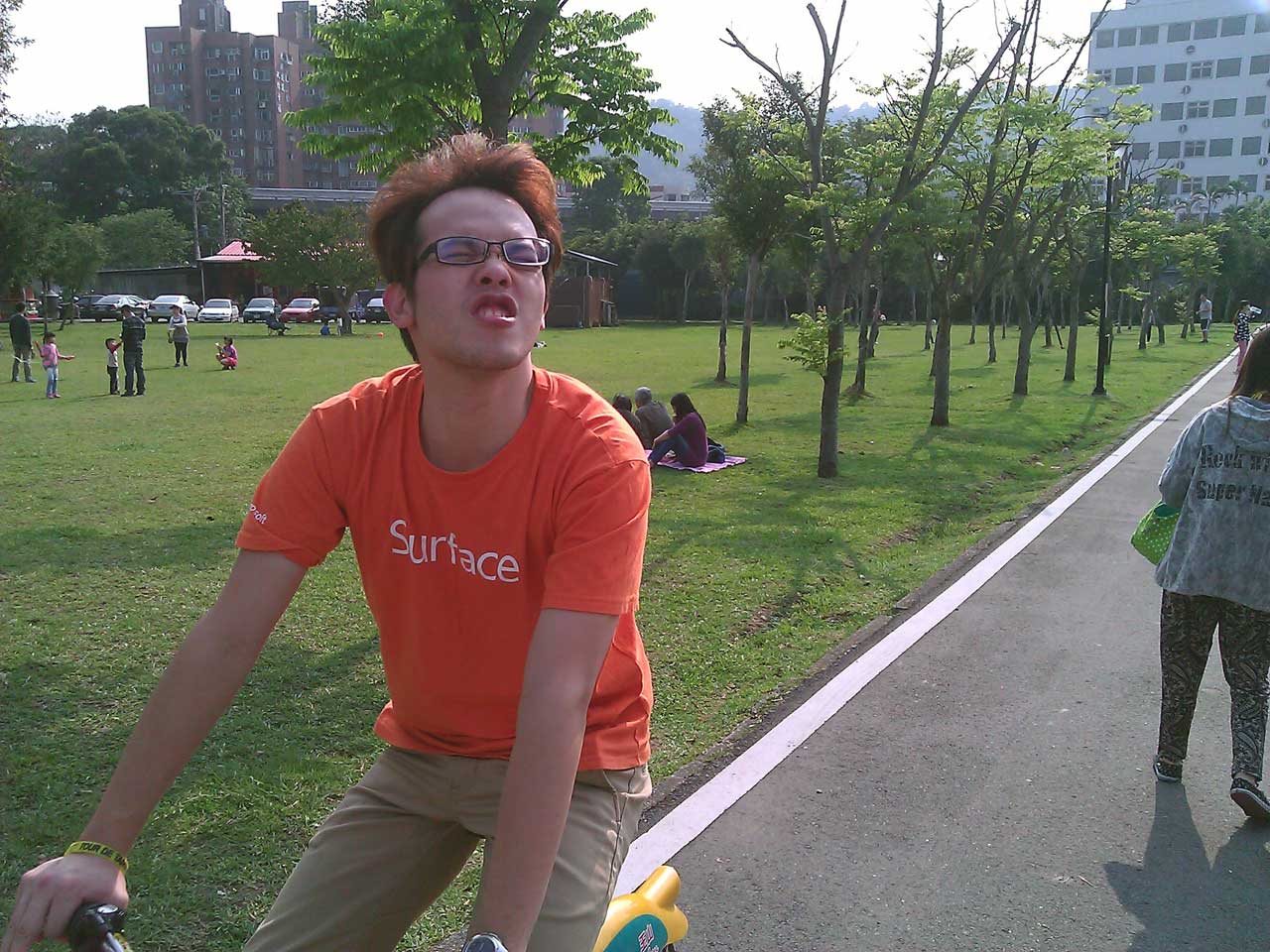 Lying on rocks
You will also see Kite flying alone the riverside to Bitan